Massage is not a luxury, it's a way to live healthy!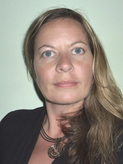 Welcome to Healthful Massage, My Name is Lisa Wingard, Licenced Massage Therapist, Healthful Masasge is a professional in home Massage Therapy Service. Unwind and relax from your busy life in the comfort of your own home. I have been practicing Massage Therapy for over 15 years in the Fairfield County, Milford and Orange area of CT. I cater to each client individually depending on their specific needs.
Enjoy a Massage of your choice in the comfort of your own home.
I bring everything from an over-sized heated massage table, comfortable sheets, oils or creams and wonderful relaxing music. I Offer a full range of Body treatments including:
Classic Swedish, Deep Tissue, Sports Massage, Reflexology, Shiatsu, Prenatal,
Corporate Chair Massage, Manual Lymphatic Drainage Massage and Massage Cupping Therapy
I cater to your specific needs, I can help you restore relaxation or help in the healing process whether it be post surgery, stress, anxiety, fibromyalgia, arthritis, lyme disease, chronic pain, muscle spasms, sports injuries or just pain in general. For your convenience I accept all major credit cards including flex visa cards.
For appointments call Lisa @ (203) 243-1114 or email me at lisa@healthfulmassage.com
In Home Massage Therapy Only!
---
Custom Search